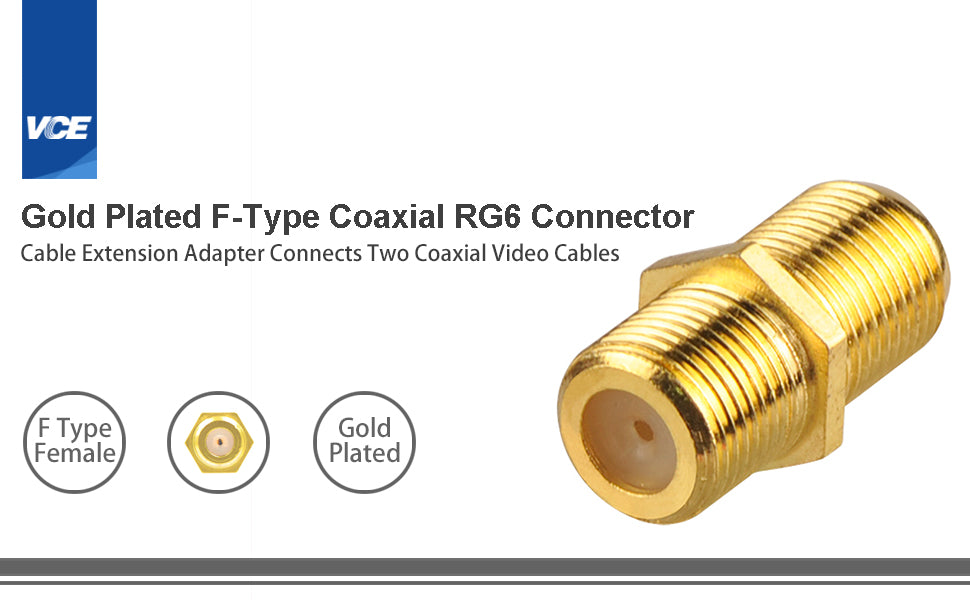 F Type RG6 Female Coaxial Extender
The RG6 Coaxial extender connector inserts provide a secure and quick way to connect two RG6 coaxial cables for your UHD TV.
These commercial grade inserts provide a time-saving and tidy alternative to running long coax cables across the floor.
Cost-Effective 5-Pack
This easily and convenient 5-Pack provides spare extension for a bedroom and basement location.
Reliable Signal Transmission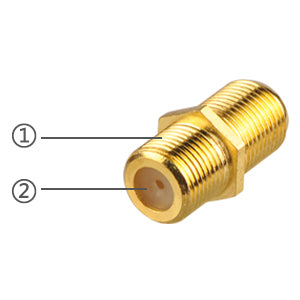 Gold-plated F-Connector housing

Standard F-81 connector port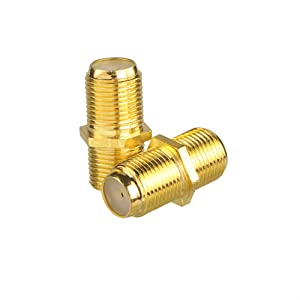 Easy to install and disassemble

Providing spare or replacement Adapters to use on different audio systems

Gold-plated Crafts, anti-oxidation, no signal loss, high transfer speed, durable and long-lasting use
Compact Size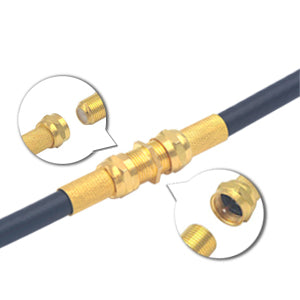 Fits all standard coax male cable
Screw-on a coax cable to each side