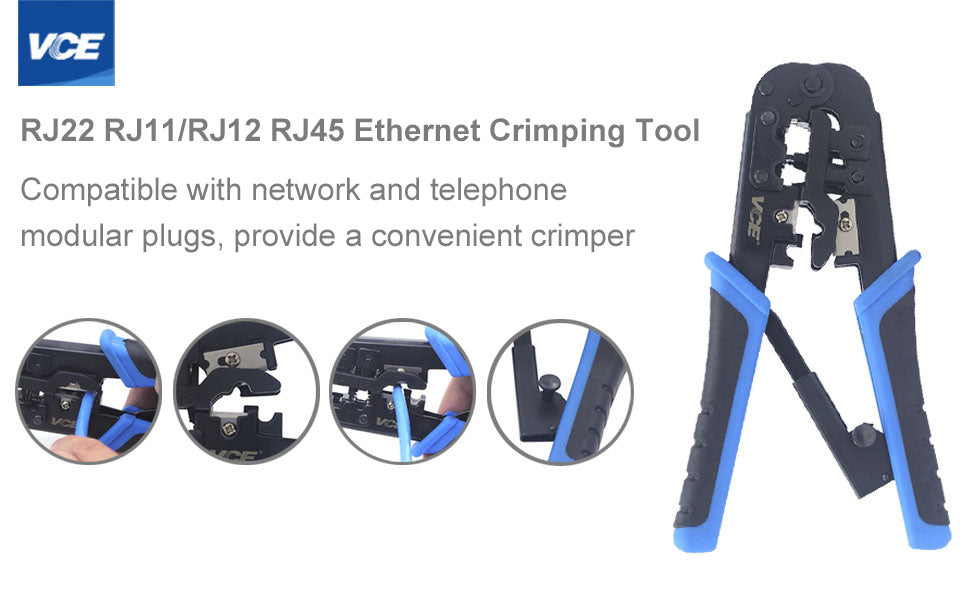 VCELINK RJ11 RJ45 Modular Plug Wire Crimper, All-in-One Tool Cuts, Strips, Crimps, Fast and Reliable
Works with any ethernet or telephone cable, Built-in cutter and stripper.
You can bend, crimp, strip & cut cable for 8, 6, & 4 position modular plugs and insulated wiring.Install work can be solved with only one tool. allowing  an ergonomic grip and comfortable compressing action
Operating Instructions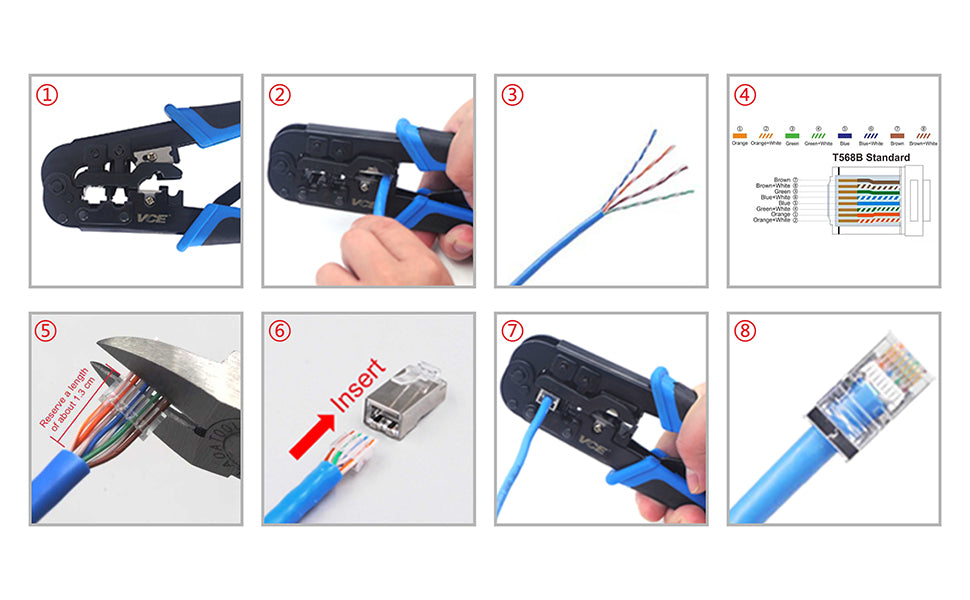 How to use:
1.Press down the handle to unlock.
2.Put the cable into the stripper, rotate the tool with a circle to cut the jacket.
3.Separate the wires.
4.Cut off the AL foil , arrange the wires with the connection method of T568B standard.
5.Put the wires into load bar in turn. And cut the wires horizontally.
6.Assemble the plug.
7.Put the plug into the crimping tool. Crimp it.
8.Complete.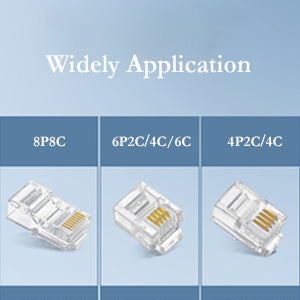 Widely Application
Fast, reliable modular crimp-connector install tool for voice and data applications with 8P8C / 6P2C / 6P4C / 6P6C / 4P4C / 4P2C connector plugs.
Suitable rj45 modular plugs
This crimp tool is not suitable for rj45 pass through connectors.

Also, it can't be used for the plugs whose tail is closed structure.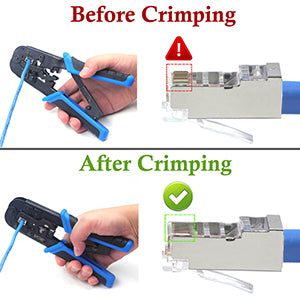 Correct Complete Crimping
please check the plugs to finish the crimping.