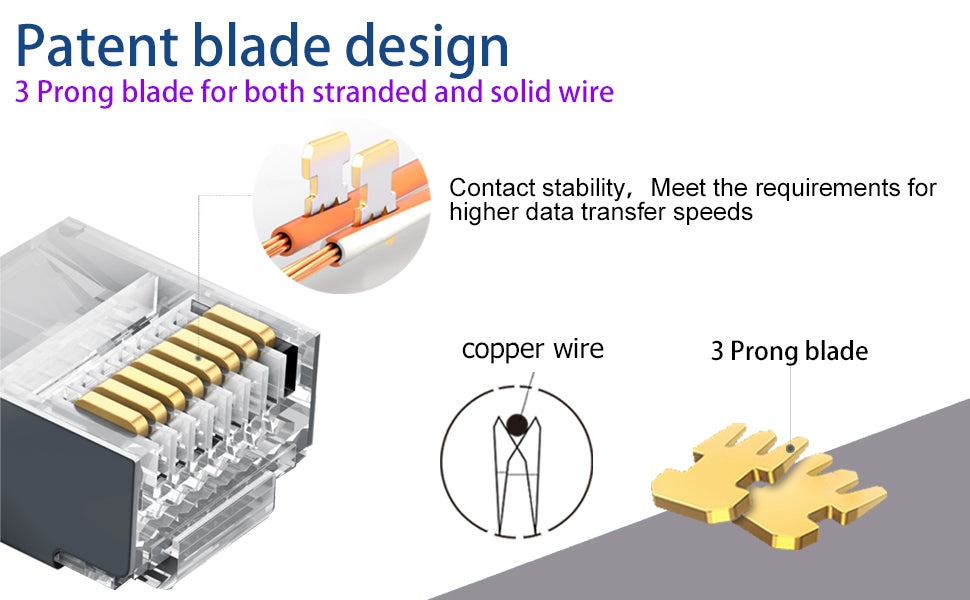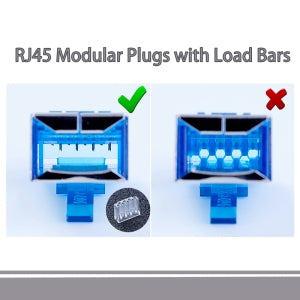 The Two-Piece
The two-piece connector makes it easier to lock the wire position to better secure cables and improve transmission. Each plug is equipped with a load bar. When threading, simply attach the eight wires of the network cable to the eight holes in the wire clip, and then insert it into the connector. The cable connector is set up quickly!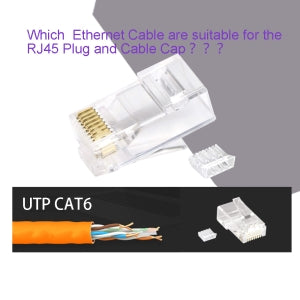 The Appliance
The rj45 cat6 modular plug are suitable for UTP cat6 ethernet cable.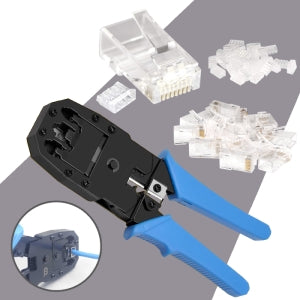 The Tool
We recommend customers to use specialized tools which can avoid damaging the plugs.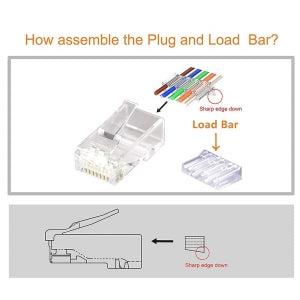 With Load Bar
Clear connector housing allows verification of the correct pair termination before crimping