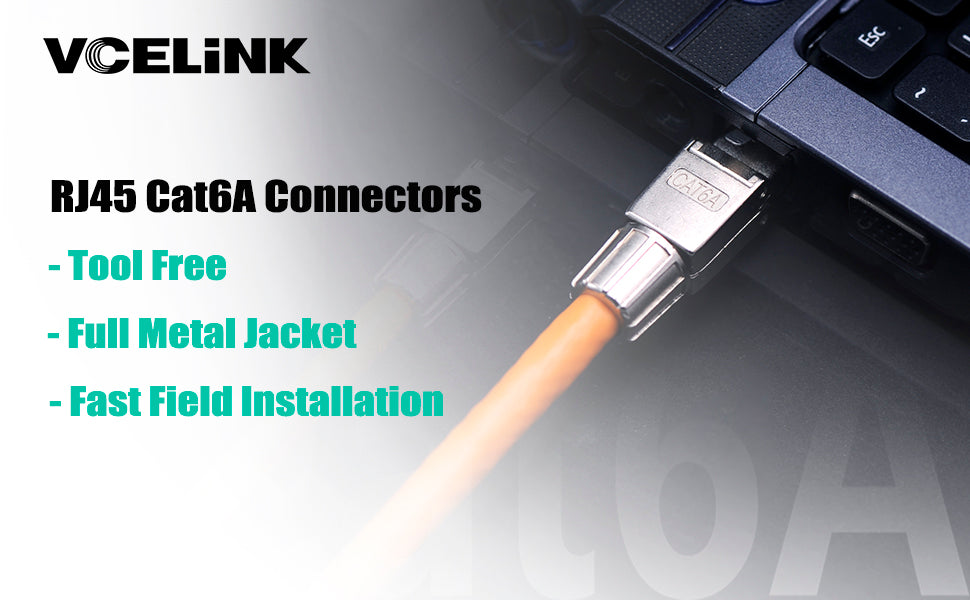 VCELINK RJ45 Ethernet shielded Connector for Cat6A Cables - 10G Easy Internet Plug
Suitable for all types of devices with a standard RJ45 socket, such as RJ45 keystone jack, RJ45 network socket, RJ45 patch panel, etc.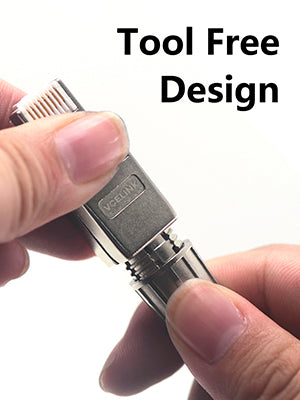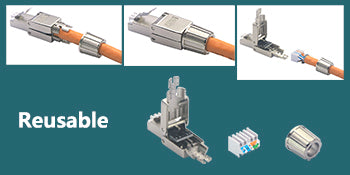 Reusable Design
The type of the RJ 45 connector can be used many times.

Nut-Type strain relief boot is convenient to install and disassemble.
Tool Free Design
Heavy Duty / Easy installation
The VCELINK cat6a ethernet connector is designed for fast and easy installation.

No crimping tools are required for the entire installation process. However, you will still need a tool to strip the cable jacket and a normal tool to cut the core wires.
Housing: zinc alloy for optimal shielding, can reduce signal interference.

Gold-plated contact: improves the quality of the signal transmission.

PC material: more environmental protection. Better for our environment.