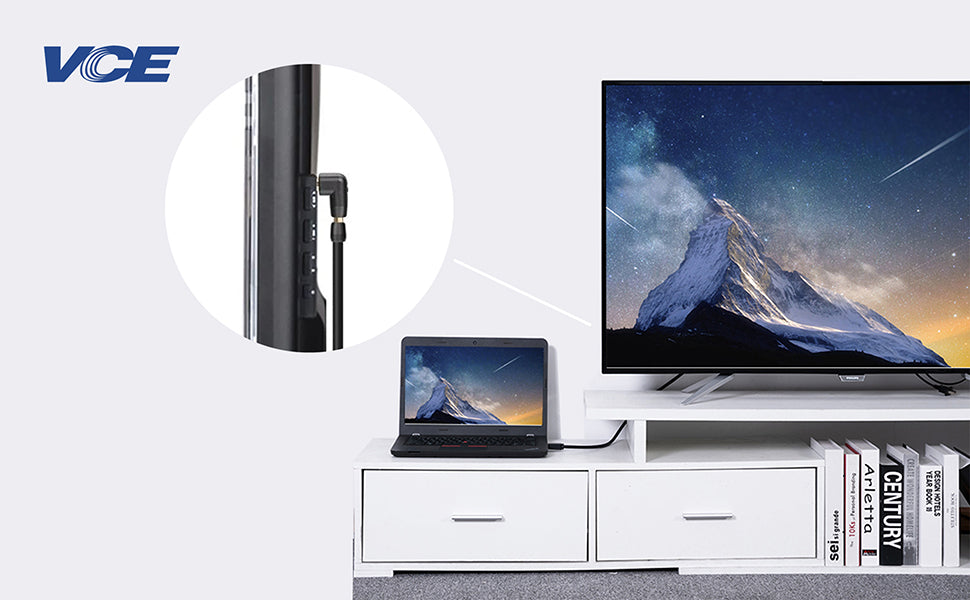 Excellent Material Selection And Design

 

Gold plated interface, ensures the highest performance connection between HDMI components or cables.

Diaphragm fixed,quanlity more stable.

Environment PVC jacket, sturdy and durable.

Right Angle design can avoid damage to the HDMI ports on your devices or avoid damage to the cable.

 

Practical Functions And Wide Applications

 

Conncet HDMI Male to Female, 19-pin standard size connector.

Support resolutions up to 4Kx2K (UHD), 3D visual effect.

Supports Audio Return Channel (ARC), HDMI Ethernet Channel (HEC), 48 Bit deep color, 32 channel audio, HDCP, Dolby True HD 7.1 audio.

Provide you with high quality video and audio transmission.
Provide the flexibility: when space is limited, VCELINK adapter can easily adapt to those tricky angles.

 

90 degree and 270 degree are applicable to HDMI interfaces in different directions, please choose the correct angle.

Video and audio synchronization, relistic visual 3D effect, not inferior to professional cinema.