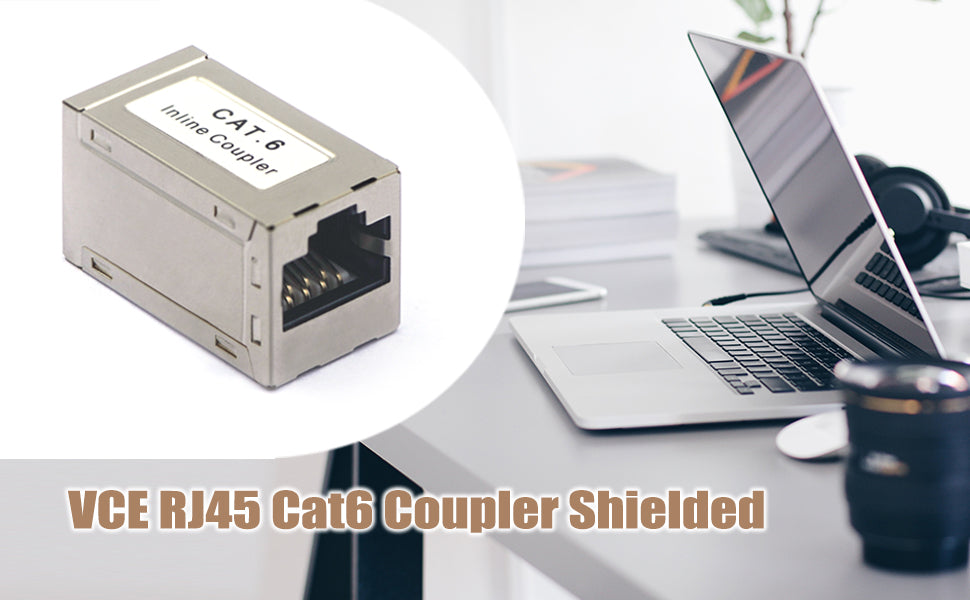 Function

 

Play an important role in your Internet Life.

Connect two RJ45 cables to extend the network cables while ensuring stable signals.

For devices that frequently plug in and out of network cables, they can be used to protect device interfaces.

 

Material

 

Housing: BRASS.

Contacts: Gold-Plated.

 

Dimension

 

Small, lightweight and occupy little space.

Metal shielded, prevent signal interference, ensure a secure and corrosion free connection, and a better transmission.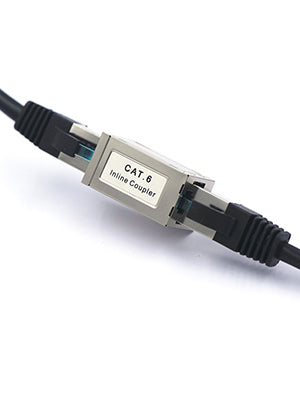 CAT6 RJ45 Coupler

CAT6 RJ45 shielded Coupler
The VCE modular couplings shielded offer a secure connection and a better transmission from crosstalk and electronic interference (EMI).

Full metal protection RJ45 socket could prevent corrosion and prolong operating life time.
Cat6 RJ45 Ethernet Coupler 8P8C
Extending Cat6 Cables with 2 standard RJ45 Connector
Modular 8P8C RJ45 interface:RJ-45 (W) - RJ-45 (W)

Support network speed of up to 1000Mbps

For Patch cable, LAN cable, Network cable, Ethernet cable, Gigabit LAN cable and more.

Applicable equipment & Suitable place
Work with PC 、Router 、Switch 、Printer、Smart TV、CCTV ...

You can use the CAT6 RJ45 Coupler in different places, such as home, office, school, Internet cafe, hotel and other public place.