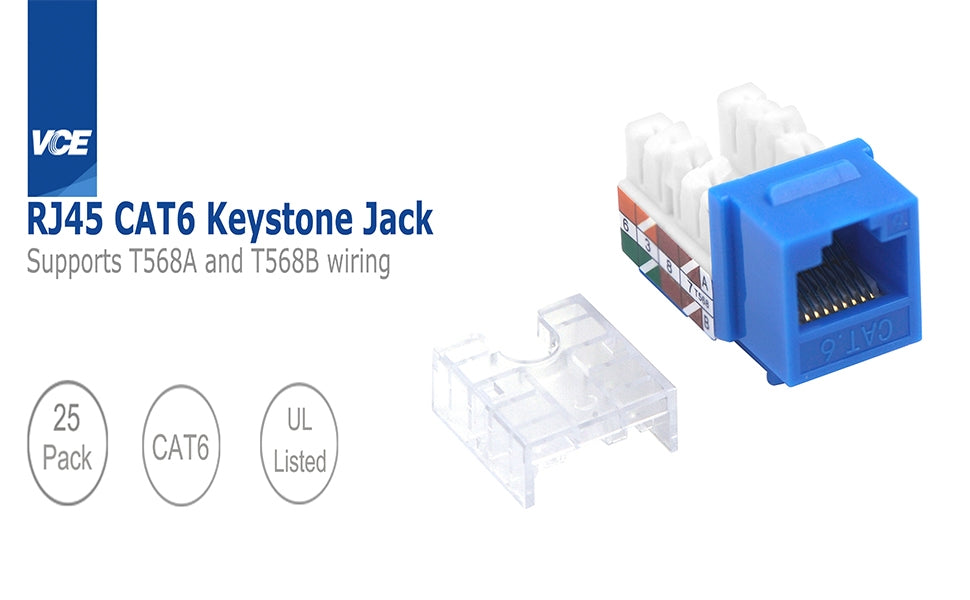 VCE Cat6 RJ45 Keystone Jack in Blue
90-Degree RJ45 Keystone Jacks can be used with 23 or 24 AWG solid cable into patch panels, wall plates, or surface mount boxes with standard keystone blanks. An easy snap-in retaining clip ensures a secure connection. The 110-type terminations are color-coded with both T568A and T568B wiring schemes. IDC modules Compatible with 110 impact tools . Constructed of high-impact, fire-retardant plastic with gold-plated contacts, these keystone jacks meet or exceed Category 6 performance in compliance with theISO11801/TIA/EIA 568-C standard.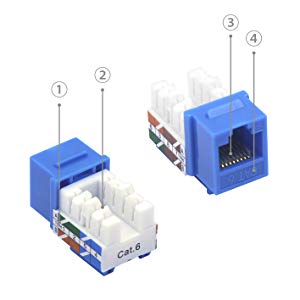 Cat 6 Performance
1.Labels for T568A and T568B wiring standards

2.IDC modules fit Krone or 110 impact tool

3.Gold-plated contacts

4.Impact resistant plastic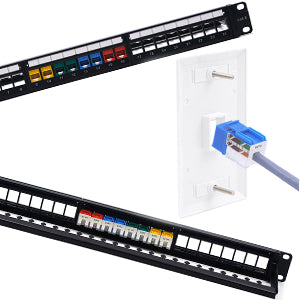 Home or Commercial Applications
Compatible with keystone jack patch panels

Compatible with keystone jack wall plates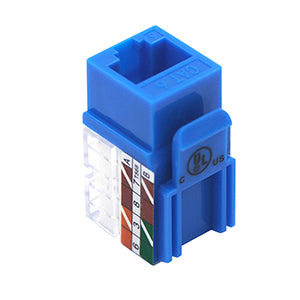 Superior Construction
UL Listed for a safe install.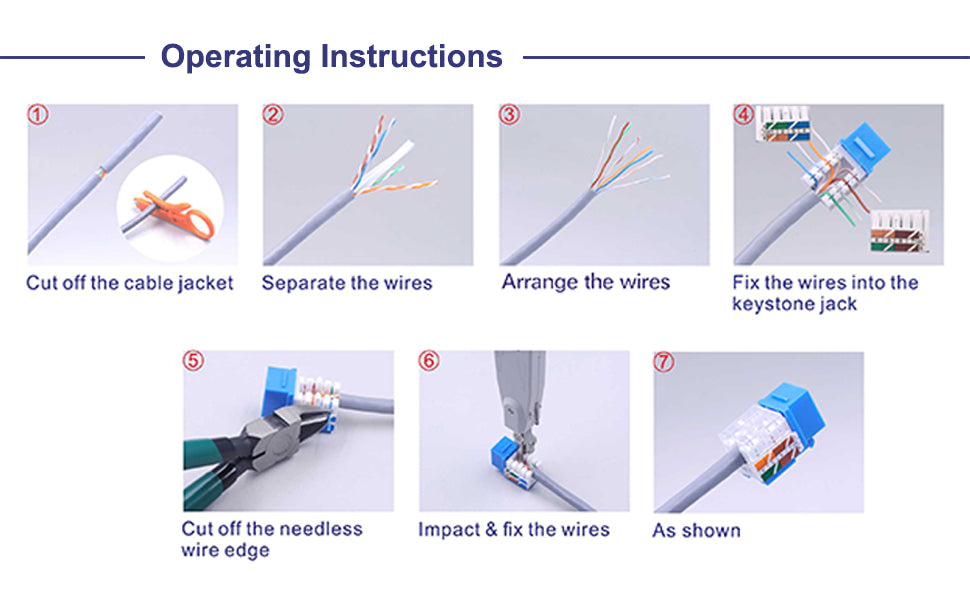 Operating Instructions
1.Cut off the cable jacket
2.Separate the wires
3.Arrange the wires
4.Fix the wires into the keystone jack
5.Cut off the needless wire edge
6.Impact&fix the wires
7.Complete