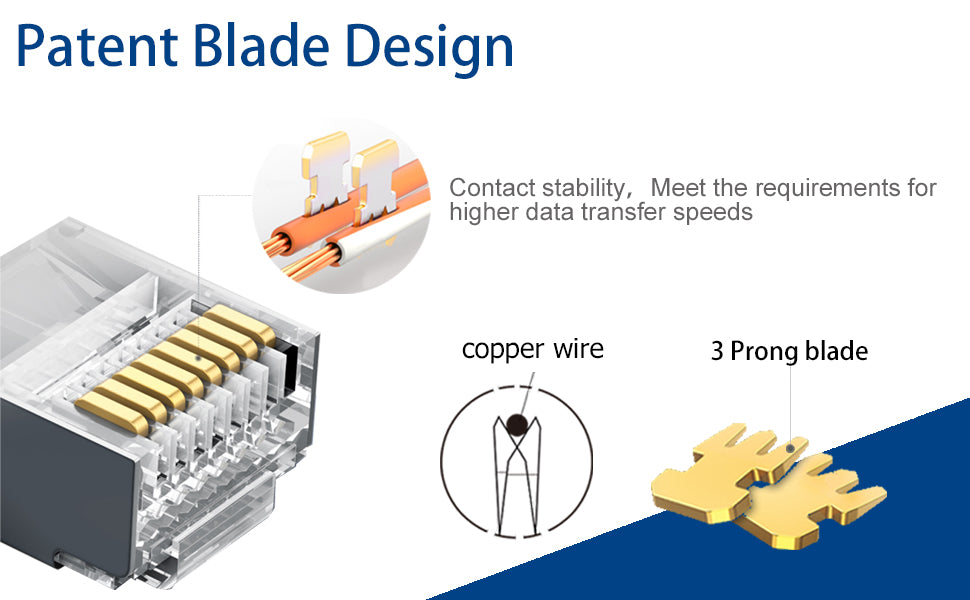 VCE Shielded RJ45 Cat7/Cat6A/Cat5E Connector
SHIELDED METAL RJ45 connectors terminate Cat 6A, Cat 7 solid or stranded conductors; Robust shield termination and strain relief allow for one-step termination process provides superior shielding and mitigates alien crosstalk

SUPERIOR CONSTRUCTION of STP wire connectors with metal housing and gold-plated contacts to suppress alien crosstalk and provide a secure connection; Crimp-style plugs terminate solid or stranded cable with three-point staggered contacts to provide a secure connection
CAT7 & CAT6A Shielded Termination Solution
High-performance shielded housing for Cat7 / Cat6A / Cat5E.

RJ45 CABLE suitable for wire core OD 1.35~1.45mm, multi-stranded and single-stranded cables 23AWG,AWG and OD MUST BOTH meet the requirements.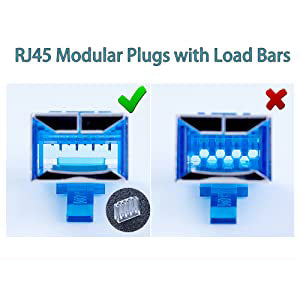 Important Note
Make sure your installation is as shown in the figure please.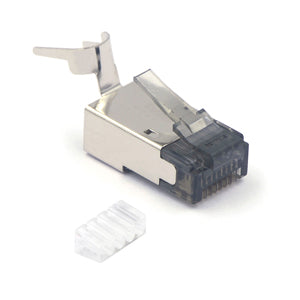 Cost-Effective 25-Pack
Load bars for arranging wires.

Inserting 8 conductors into the connector is easy and efficient

Dovetail clip design, make the network cable firm and not loose,provide stable signal transmission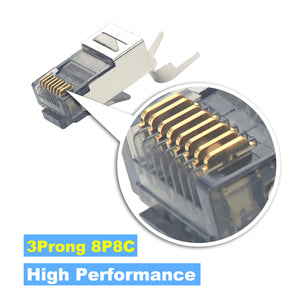 High Quality Construction
Strong mating clip for frequent unplugging.

Nickel-plated shielded structure provide perfect protection from interference.

50u" gold-plated contacts provide faster speed with less interference.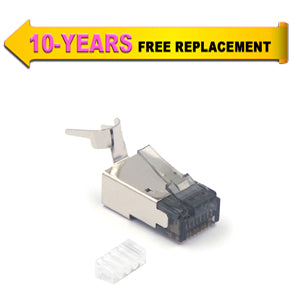 What You Get
25 x VCE Shielded RJ45 Cat7/Cat6A Modular Plugs,Load Bars.

You can get replacement for free if quality problem.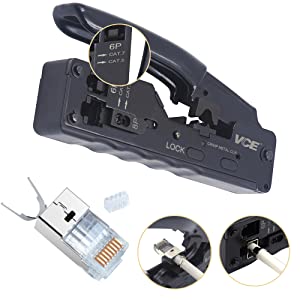 The Crimping Tools Suggestion
With the crimping tool , you can assemble the RJ45 Network cable yourself :
Put the plug into crimping tool and crimp plug

Make the clip and braiding shield, drain wire fully contacted.

Fix cable and complete