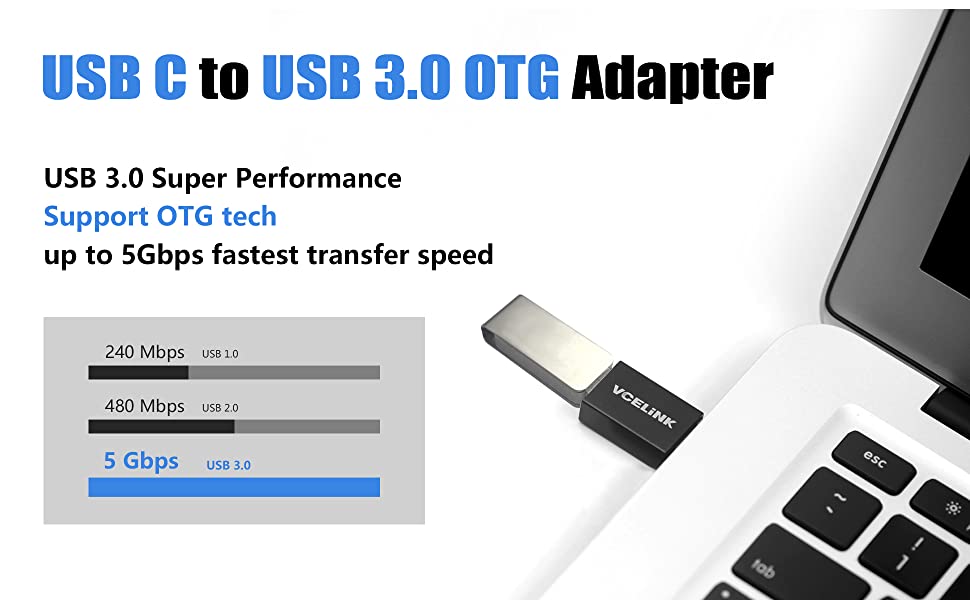 This USB C to USB adapter is compatible with ANY laptop/tablet/smartphone with a Type-C port. The Adapter lets you connect standard USB accessories/cables to a USB-C devices.
USB On-The-Go

 


Makes your USB-C devices compatible with USB drives and any other USB devices,do not interfere wifi.

It links USB storage/card/reading to phone with type c port,support video、audio file transfer

 


One Port, More Functions

 


Compatible with multiple USB devices to meet most of USBA port needs

It also can be used in car,connect USBA devices (USB stick, keyboard, mouse, printer, CD player, gamepad, SSD,etc.) to your TypeC interface laptop / tablet / mobile phone anytime and anywhere.

 


Side by Side Use

 


Suitable for new MacBook Pro.

Save your space,do not need to buy multi-port dongle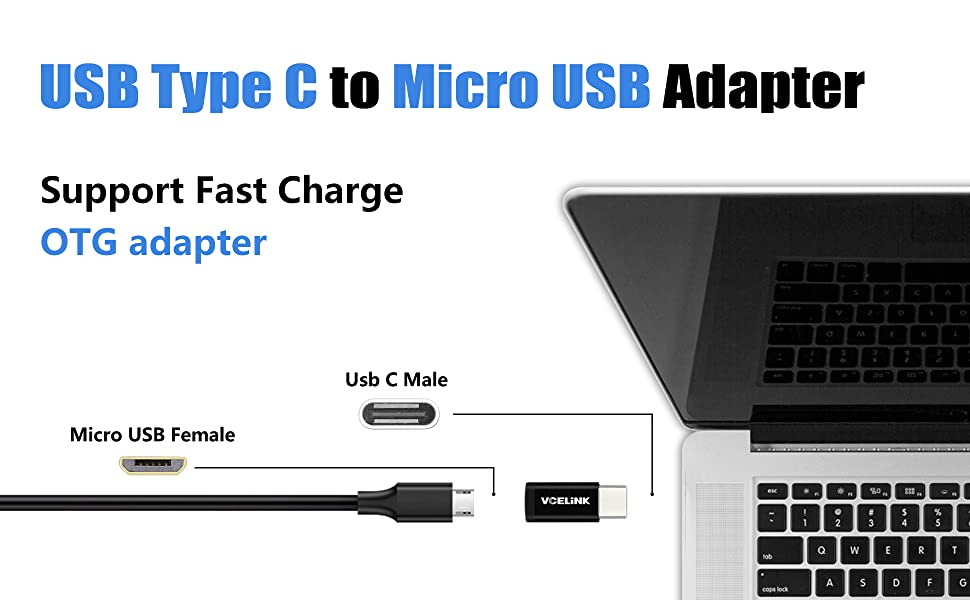 This micro usb charging adapter support file, audio, video transmission and also compatible with Apple's official USB-C port
Fast Charge Adapter

 


Power charging up to 2.4A

,support fast charge

Please Note: Speed of charging depends on the wall charger and Type-c cable.

 


Save your money

 


Keep using existing Micro USB Cables

Premium quality ensures longer life span and keeps you away from Wi-fi interference issue.

 


Compact Size

 


Try these very simple USB Adapter Dongles,very portable.

Nobody wants to be carrying around an extra USB hub all of the time.

If you do not need the large, bulky adapters, so these USB C adapter do the job perfectly!