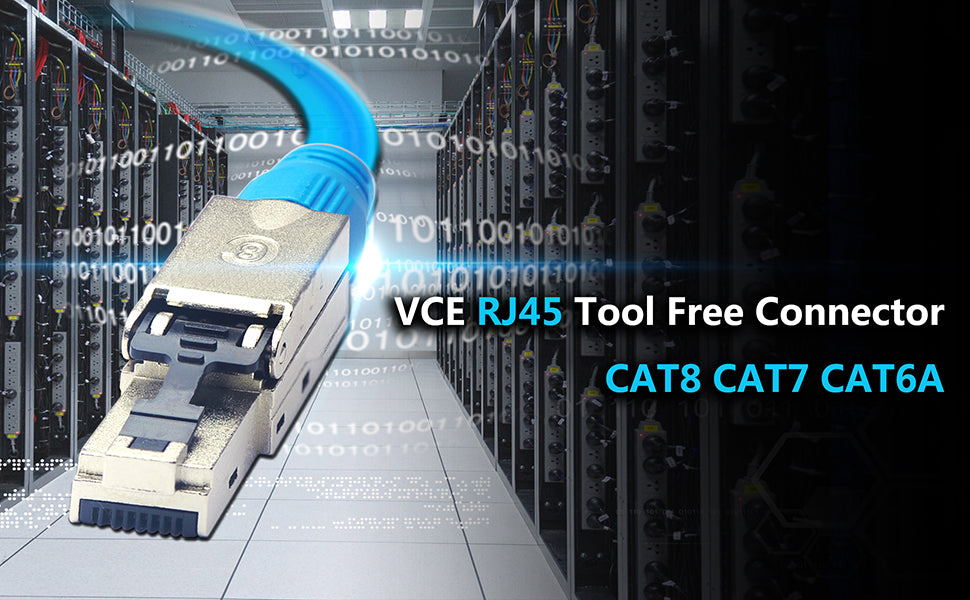 VCE RJ45 connector Tool-free for installation cable Cat8 Cat7A Cat7 Cat6A network connector Field-assembled shielded 40 GBit / s 2000 MHz
Tool-free RJ45 Cat8 connector is suitable for Cat8 Cat7A Cat7 Cat6A installation cables that have AWG 26 to AWG 22 and a cable sheath diameter of 6 to 9.5mm.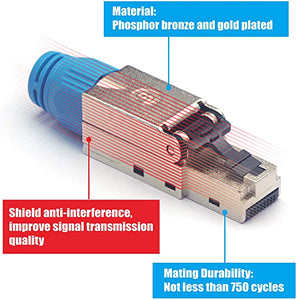 RJ45 shielded
Shielded housing with anti-interference to ensure the quality of the signal transmission.
The gold-plated phosphor bronze contacts are corrosion-resistant, friction-resistant. The service life is therefore extended and the transmission quality is improved.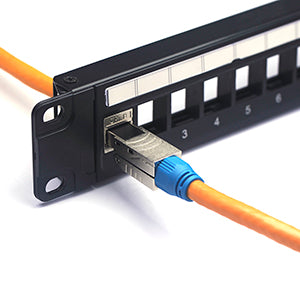 Usage scene 1
Connect with patch panel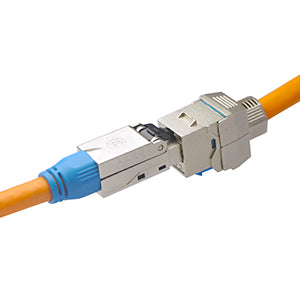 Usage scene 2
Connect with module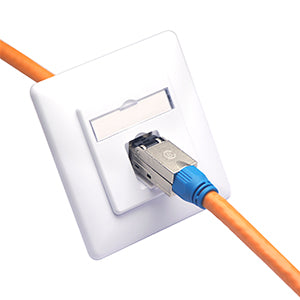 Usage scene 3
Connect to network socket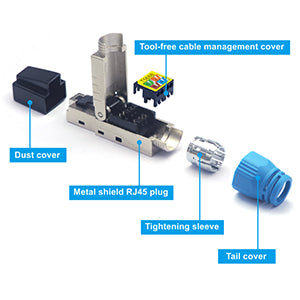 component
Network plug cat 8 without tools
The wires are pulled into a threading aid and inserted into the connector. When the housing is closed, the wires are automatically pressed onto an LSA module.
The screwable strain relief is used to fasten the wires.
The process can easily be completed within 2 minutes without special tools in the field. The installation can be repeated if necessary.
component
Tool-free cable management cover

Dust cover

Metal shielding RJ45 connector

Tightening sleeve

Rear cover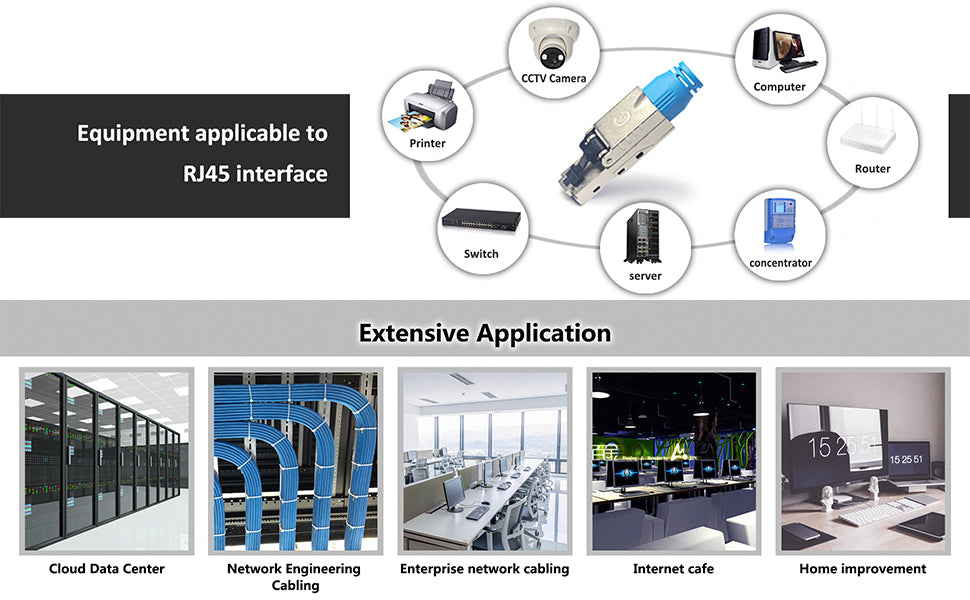 Equipment for the RJ45 interface
Equipment for the RJ45 interface
CCTV camera
computer
Router
Concentrator
server
Switch
printer
Cloud data center
Network cabling
Wiring the corporate network
Internet cafe
Home network