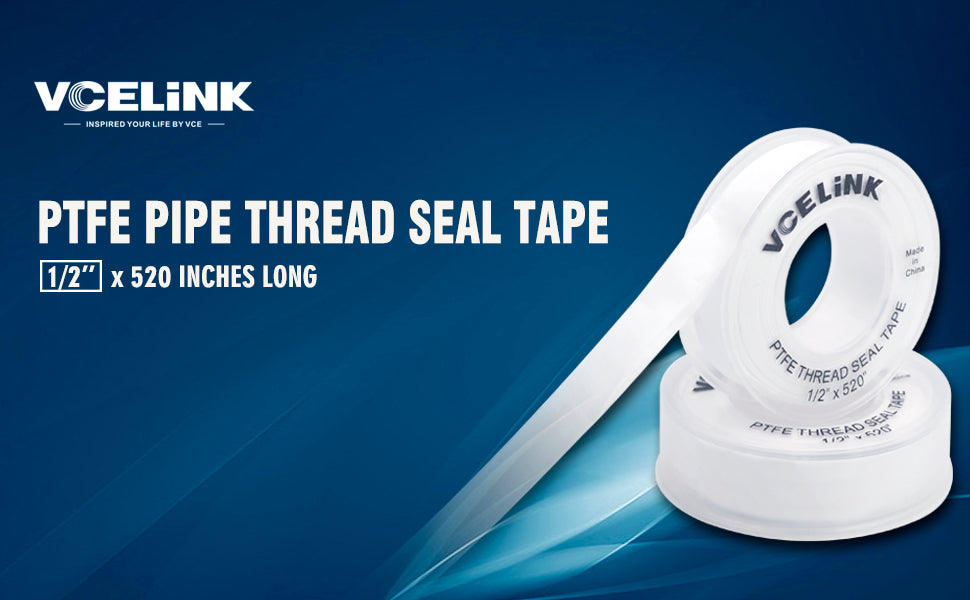 VCELINK PTFE Water Plumbers Thread Seal Tape
Good Quality
The threaded pipe sealing tape is made of PTFE, which has strong ductility and high toughness, and also has the characteristics of high temperature resistance and flame retardancy, just use it without concern.
Wide Apply
Thread sealant tape is suitable for most kinds of home and piping applications,works well in water and air.
What you can get
8 Rolls of 1/2 x 520 inches long White Thread Seal Tapes.
Good Density

 


The surface texture is thick and opaque, and sealing effect is good when wrapping the water pipe, realizing a true non-shrinking pipe sealant tape

 


Strong Ductility

 


The Thread pipe sealant tape is made of PTFE with strong ductility and high toughness

Elastic less sticky on the fingers and easy to remove

 


Strong Sealing

 


Sealant Type with high performance designed for home sealing

Easy to install, reject one-time use

 


Widely Application
Widely applicable to various scenarios, installation of faucets,natural gas,valves, water pipes.