VCE Cat6 RJ45 Ethernet and HDMI Female to Female Wall Plate
VCE HDMI and Cat6 ethernet 8p8c wall plate sets up quickly to allow for safe,neat and convenient cable access. The face plate is works great for your home theater, HDTV, DVD players, AV receivers, ethernet network and more.
Quick and easy to install
Without the need for too many tools, all you need is a standard screwdriver.

Easy snap-in installation of keystone jacks.

You can simply replace the keystone for future upgrades, cost savings.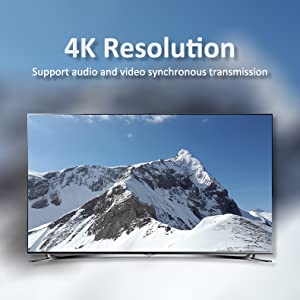 HDMI 2.0 Port - 4K Resolution Support
Video resolution support up to 4K 3840x2160 including 2560x1440, 1920x1200, and HD 1080p.

Master Audio and Dolby TrueHD support.

Supports 48-bit color depth for vibrant video.
Superior Construction

 

UL certified(E363400) standard size wall plate with universal keystone port. Heat, fade, Impact resistant. Highly durable.

Standard HDMI port for wall mounted HDTV, Blu-ray player, streaming video player, projector, computer, etc.

Ethernet keystone is compatible with Cat5,Cat5e,Cat6 wires.

 

Reliable Signal Transmission

 

Gold-plated contacts provide rigidity and resist corrosion, improve the signal transmission.

Cat6 keystone and hdmi keystone fits any standard keystone wall plate.

 

Package contents

 

1 x Single Gang 2-Port Keystone Wall Plates

1 x RJ45 CAT6 Inline Coupler Female to Female

1 x HDMI Female to Female Keystone Coupler

2 x Machine screws