VCE DisplayPort to HDMI (DP Display Port to HDMI Converter) Male to Female Adapter
VCE displayport to HDMI adaptor (DP-male to HDMI-female)

 

deliver high-definition audio and video from your computer(graphics card port) to high definition televisions or projectors

Ideal for watching video, gaming or working from home, provide you with an excellent experience.
Important Note
It is a

 

passive one-way transmission

 

Adapter(from DP to HDMI )
Not compatible with USB port
Sophisticated Construction

 

Gold-plated connectors.

DisplayPort security latch.

Molded strain relief.

Double layer wire with PVC protective jacket

ABS shell

 

DisplayPort Input

 

DisplayPort is different than USB.

Check the port on your computer please.

 

Supports Hot Swap

 

Supports hot swap Protects the graphics interface.

 

Note:

 

Depress the latch on the DisplayPort connector to avoid damage when unplugging.

 
VCE DisplayPort to HDMI adapter DP to HDMI cable ideal for PC 20cm
Gold-plated connector and double copper braid shielding improve the speed and stable of the video and audio.

Easy to Enjoy The UHD Video HDMI Delivered, HDCP compatible for protected content, audio support for 2, 5.1, and 7.1 channels.

Adopt Advanced Chipset to achieve the better compatibility and avoid signal inteference.

Video resolution up to full HD 1920×1080@60Hz resolution.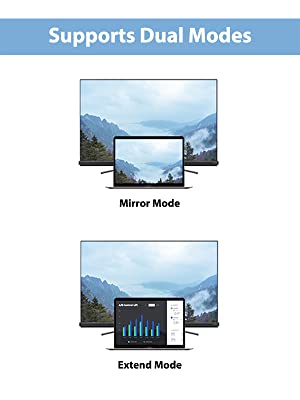 Plug & Play
Requires no driver installation or external power supply

After connecting the cable, the adapter works immediately.
Supports Dual Mode
Mirror & Extend Mode
Mirror Mode
With the displayport to hdmi adaptor, the screen of the notebook is shown on the television, monitor and projector. The screen is larger and the user feels more comfortable with eyes.
Extend Mode
The split screen display of the notebook and the monitor does not bother. You can also watch video while working.
Weighs less than 1 ounce

length less than 8 inches

Travels easily in a laptop sleeve

Living Room or Office or Classroom
It can connect any kind of device with a DP port to an HDMI enabled equipment.

Stream video to an HDTV; Extend your workspace to an LED monitor; Broadcast a presentation on a projector.