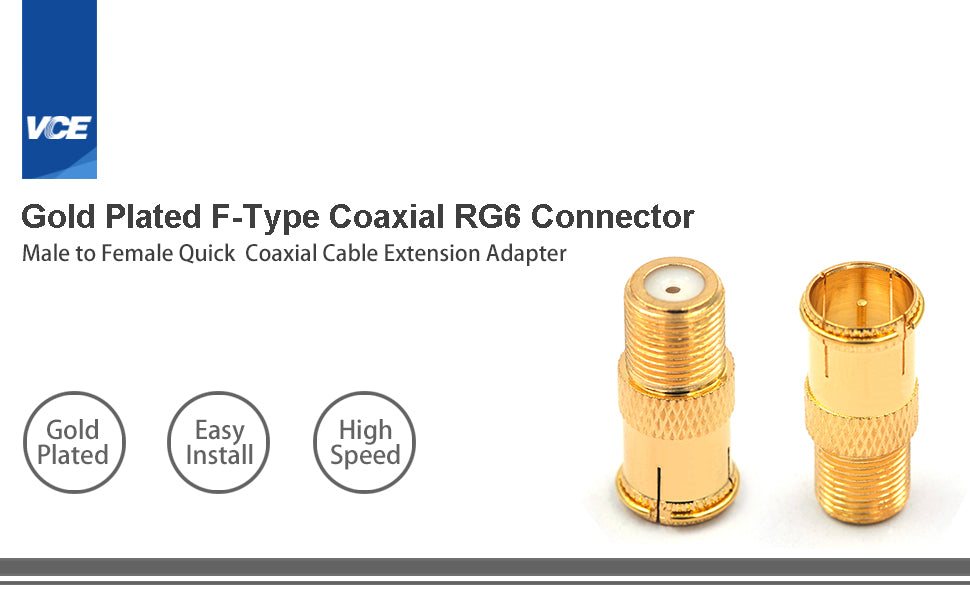 VCE F-Type RG6 Male to Female Coaxial Extender
The VCE RG6 Coaxial coupler provide a secure and quick way to connect two RG6 coaxial cables.

Compatible with F-Type ports, like a cable box, TV, satellite receiver, VCR, cable modem, off-air antenna and so on.

Work with all Antenna, Satellite, and Cable TV, Fits for RVers,Satellite Dish,Cable TV,Internet,RV Trailer Coax Cable and so on.

These commercial grade inserts provide a time-saving and tidy alternative to run long coax cables across the floor.
Cost-Effective 5-Pack
This easily and convenient 5-Pack provides spare extension for a bedroom and basement location.
What You Get
5 x VCE Gold-plated F-Type RG6 Male to Female Coaxial Connectors.

You can get replacement for free if quality problem.
PRODUCT ADVANTAGE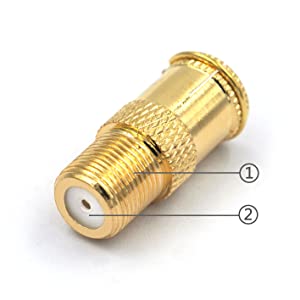 High Quality
Gold-plated crafts, anti-oxidation, no signal loss, high transfer.

Standard F-81 male connector port.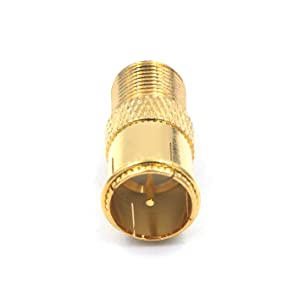 Quick Push On Design
Push on style allows quick push on mating.

Easy to install and disassemble.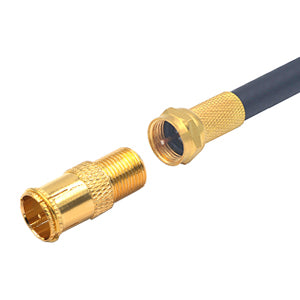 Widely Used
Provides the ability to convert a standard Type F male interface to a push on Type F male.

Extending the length of RG6 coaxial cables.

Lowers digital noise and improves signal quality, reducing packet loss for Modems.