VCE Mini HDMI Male to HDMI Female Adapter
The VCE Mini HDMI to HDMI connector is an ideal solution for converting mini hdmi port on your laptop, camcorder, camera or even some tablet to a standard HDMI Type A interface.

The adapter is a convenient solution for connecting a tablet, NUC barebones desktop, mini pico projector, drone display, or DSLR to a larger screen display for viewing.
Feature
Grip treads help easy plugging and unplugging.

High quality ABS housing, flame retardant and stable.

Gold plated connectors provide rigidity and resist corrosion and make conductivity better.

Experience the vibrant video and authentic audio by this HDMI adapter.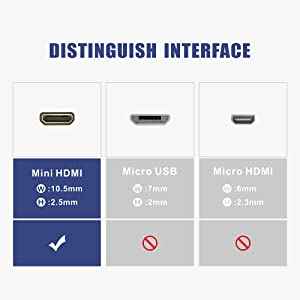 Check Your Device
Please make sure your device has Mini HDMI, NOT micro HDMI.

Convert a standrad HDMI into a mini HDMI type.
Package Contents
1 x VCE HDMI Female to Mini HDMI Male Coupler.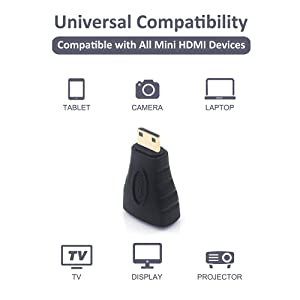 Wide Application
Connect to an existing HDMI cable, Mirror video on a larger display.

Compliant with the latest HDMI standard, can be capable of carrying the increased bandwidth of HDMI 2.0 at 18 Gbps.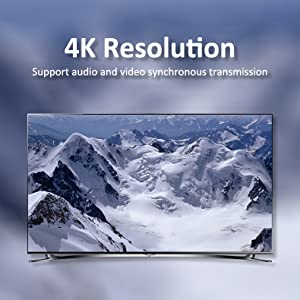 4K Resolution Support
Audio Video Sync, support ARC and HEC.

Vibrant Colors with support for 48-bit color depths.

Authentic audio support for 5.1 and 7.1 surround sound.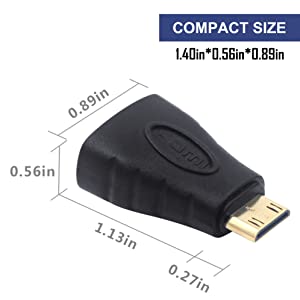 Lightweight & Portable
Compared to traditional cables, VCE adapter is a much lighter and smaller choice for easy use and portability.