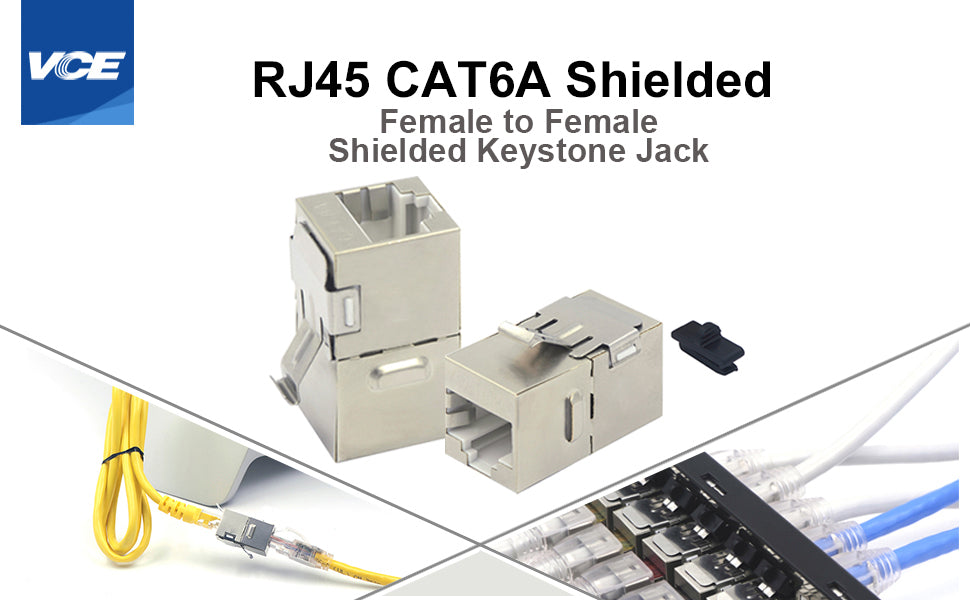 Ethernet network solution for demanding or harsh environments
Eases cable connection with 180 degree RJ45 port. Meets all requirements for EIA/TIA 568-C Category 6a compliance. Offers backward compatibility with CAT6 Cat5 e and Cat 5 cable. Designed to maintain the ground in a shielded system. Excellent crosstalk suppression. No tool required for quickly installation. Maintains the shielded connection to the connected cables.
- Connectors: 8P/8C Female and Female

- Secure termination option
- Straight-thru wiring for 568A or 568B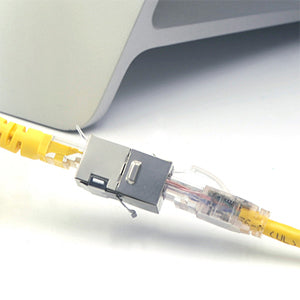 Extend your network space & Power over Ethernet in a noisy environment
Extend the length of network cable by connect two short Ethernet cables together, without the need to buy longer ones. Provided a clean, high effective home or office environment. Compatible with shielded or unshielded patch cables. Designed to maintain the ground in a shielded system.
Safety, connection for convenience:
Supports POE applications over Ethernet patch cables

Connect a router or switch to an IP security camera

Network switch to VoIP phone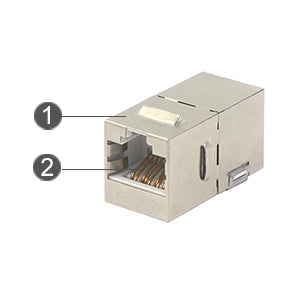 Superior Construction
1) Rugged full-metal jacket housing.
Metal coupler reduces electromagnetic and radio frequency interference.
2) gold-plated RJ45 contacts .
The well-made gold plating maintains optimum conductivity between adapters and your network cables. Avoid corrosion and Inferior, internet connection will remain in stable and fast over time.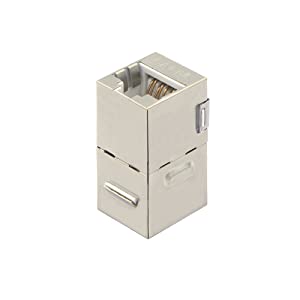 Reduces Line Noise with Fully Shielded Construction
The VCE Adapter has a robust metal housing and is fully shielded to reduce EMI/RFI interference that can damage or degrade data.

High performance printer circuit board reduce singal lossless.

Fire-retardant housing provides a safe installation in the home or office.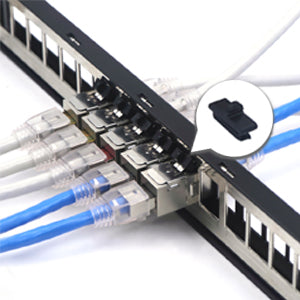 Keystone jack design fit to wall plate and patch panel
Match with patch panel, build hi-speed convenience cabling system.

Easy to snap-into or separate on network wall plate, it makes feed-through patching convenient in installations that require connections through walls. as same as the effect of RJ45 modular keystone jack.

Provide a full range of network connection solutions for voice, home networking, home office, audio,video and more.