Keystone Jack Convenience
The VCE LINK RCA Keystone Jack inserts provide a secure and quick way to connect an RCA cable to your equipment with RCA ports. These commercial grade inserts provide a time-saving and tidy alternative to running long RCA cables across the floor.
Cost-Effective 5-Pack
This convenient 5-Pack provides spare keystone jacks for a bedroom and basement location.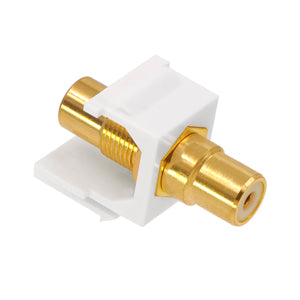 Reliable Signal Transmission
Standard RCA port

Run RCA Cable through a wall

For Subwoofer, Stereo Receiver, or other equipment with RCA component audio and video ports
Reliable Signal Transmission
Standard RCA port

Run RCA Cable through a wall

For Subwoofer, Stereo Receiver, or other equipment with RCA component audio and video ports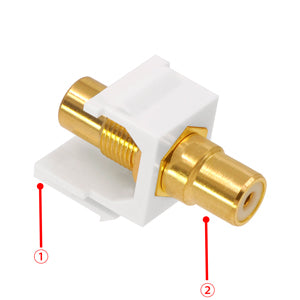 Sturdy Keystone Jack Insert
Secure snap-in clip

Gold-plated housing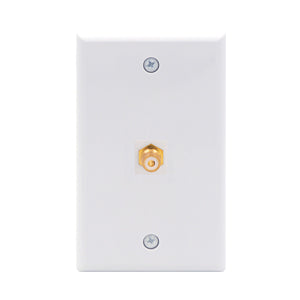 Reliable Signal Transmission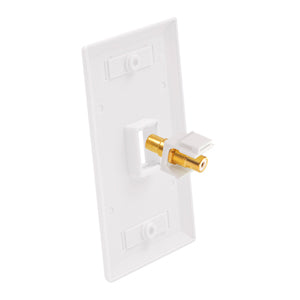 Keystone Jack Wall Plate Compatible
Compatible with VCE LINK 1 to 6 Port standard size Low-Profile Wall Plates
Search for ASIN: B074T6Q11V