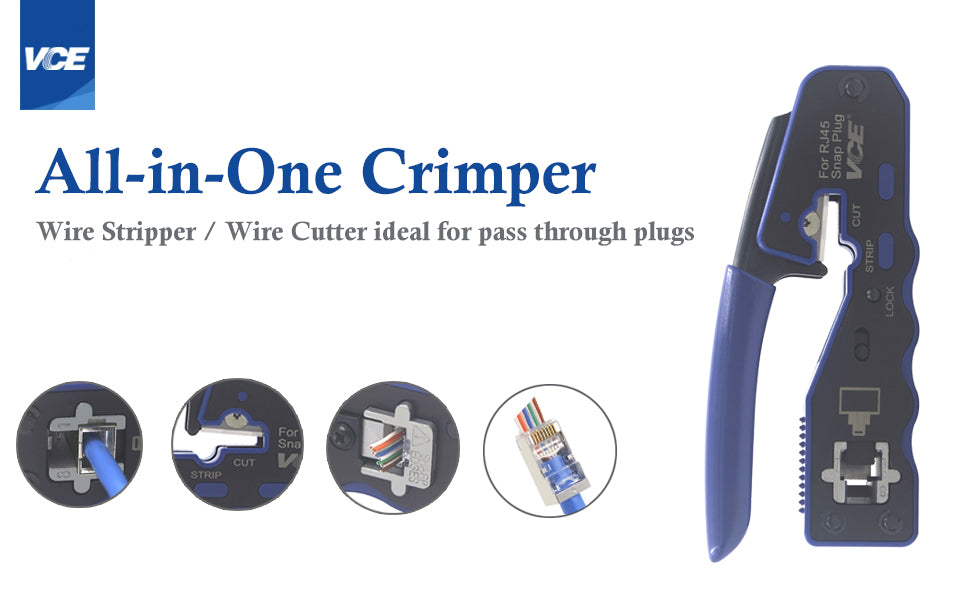 VCE Network Patch Cable Terminal Crimping Tool
Easy to Use / Excellent Durability
Compact design-2/3 the size of traditional crimpers.

This network crimping tool is designed for crimping 8P8C/RJ45 ( EZ ) modular plugs

Black oxide coated steel core with spring loaded handle and locking feature

The head of the tool is made of high quality material, which makes it durable; help you flush trimming and precision crimping
 

Package contents: 1 x RJ45 End Pass Through plug crimper tool;VCE GJ670BL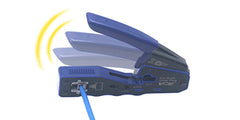 Easy to Handle
Fast, reliable modular crimp-connector install tool for voice and data applications with End Pass Through RJ45 connector plugs
Wire stripper cutter

The button of lock or unlock

Used for RJ45 ends pass through plugs and cables
On-tool T-568B wiring guide helps minimize wiring errors
With wire stripper cutter, all-in-one design

Install work can be solved with only one tool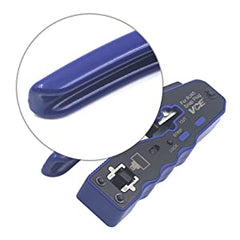 Allowing an ergonomic grip and comfortable compressing action

The handle is made of special environmental materials that are non-slip and easy to clean.
Operating Instructions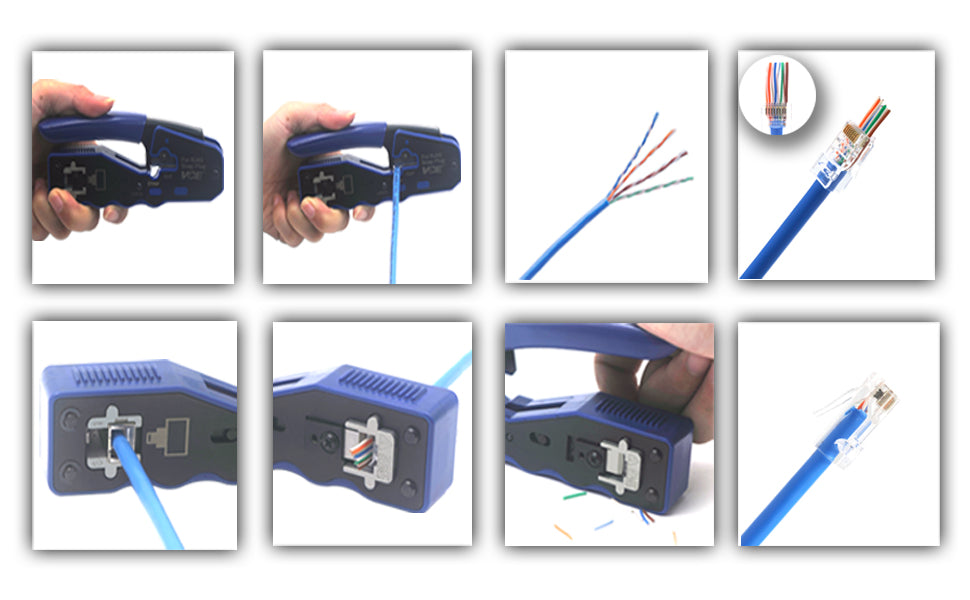 How to use: 
Press down the handle and roll out the lock button from the back to unlock.

Put the cable into the stripper,rotate the tool with a circle.

Arrange the wires.

Cut the wires horizontally,then,assemble the plug.

Put the plug into the crimping tool.

Confirm push to the button.

Crimp plug.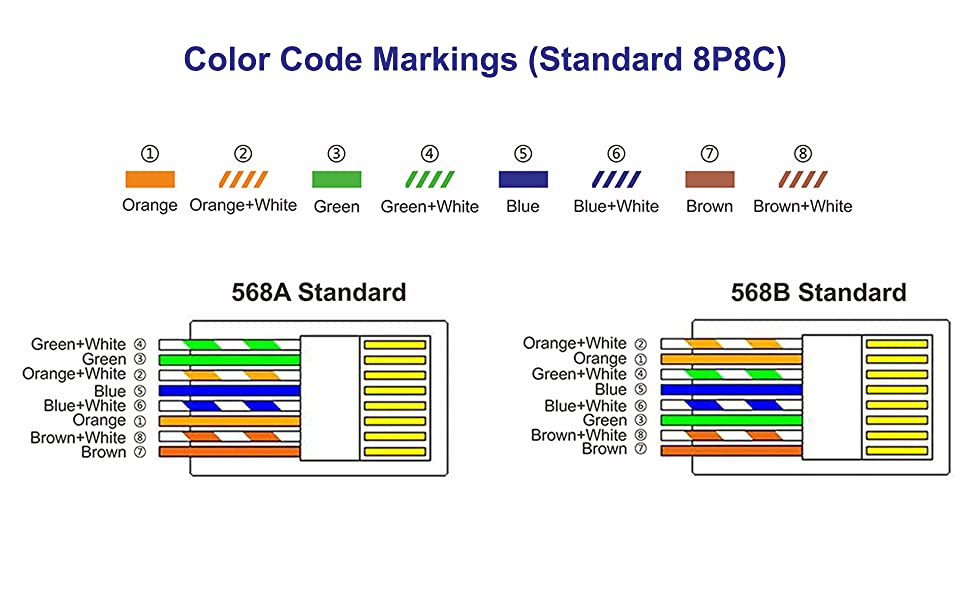 Important Note
This ez crimping tool is designed for Pass-Thru modular plugs, are Not used for the modular plugs which are UN-pass thru plugs(such as the connectors with load bar), Please choose the correct connectors.

With the wiring sequence ( T568A or T568B ) , you will easily check and install.